Some months ago my notebook began to overheat. When the CPU is loaded enough, its temperature grows over 95 degrees Celsius, and a guard mechanism throttles down its frequency to 40 % and waits until it cools down. Within a few minutes the system is badly responsive.
I bought a cooling platform for it, but with time it couldn't restrain the heat. A problem became worse and worse, but the warranty for the laptop was void already. So, I took a screwdriver and solved it: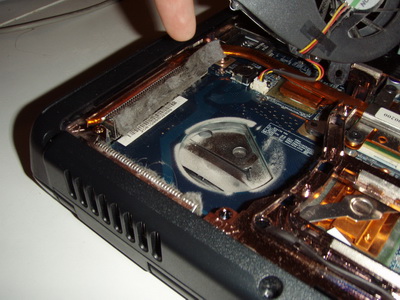 A dense layer of dust covered the radiator and prevented air flow. Now under 100 % load my CPU is cool enough. I mean, for a Turion --- 80 degrees Celsius for the general sensor, 85 for the first core, and 91-93 for the second one (sitting on a table, without a cooling platform). Strange gradient, but anyway, a system doesn't freeze now.